How to Pack Shoes for a Move
Comments Off

on How to Pack Shoes for a Move
Knowing how to pack shoes correctly can help save you the frustration of ending up with smashed, misshapen or even broken kicks. Unsurprisingly, moving shoes correctly has more steps than just tossing them in a box or bag. If you take a little time and extra care, your shoes can be in tip top shape at the end of your move.
Tips for Moving Shoes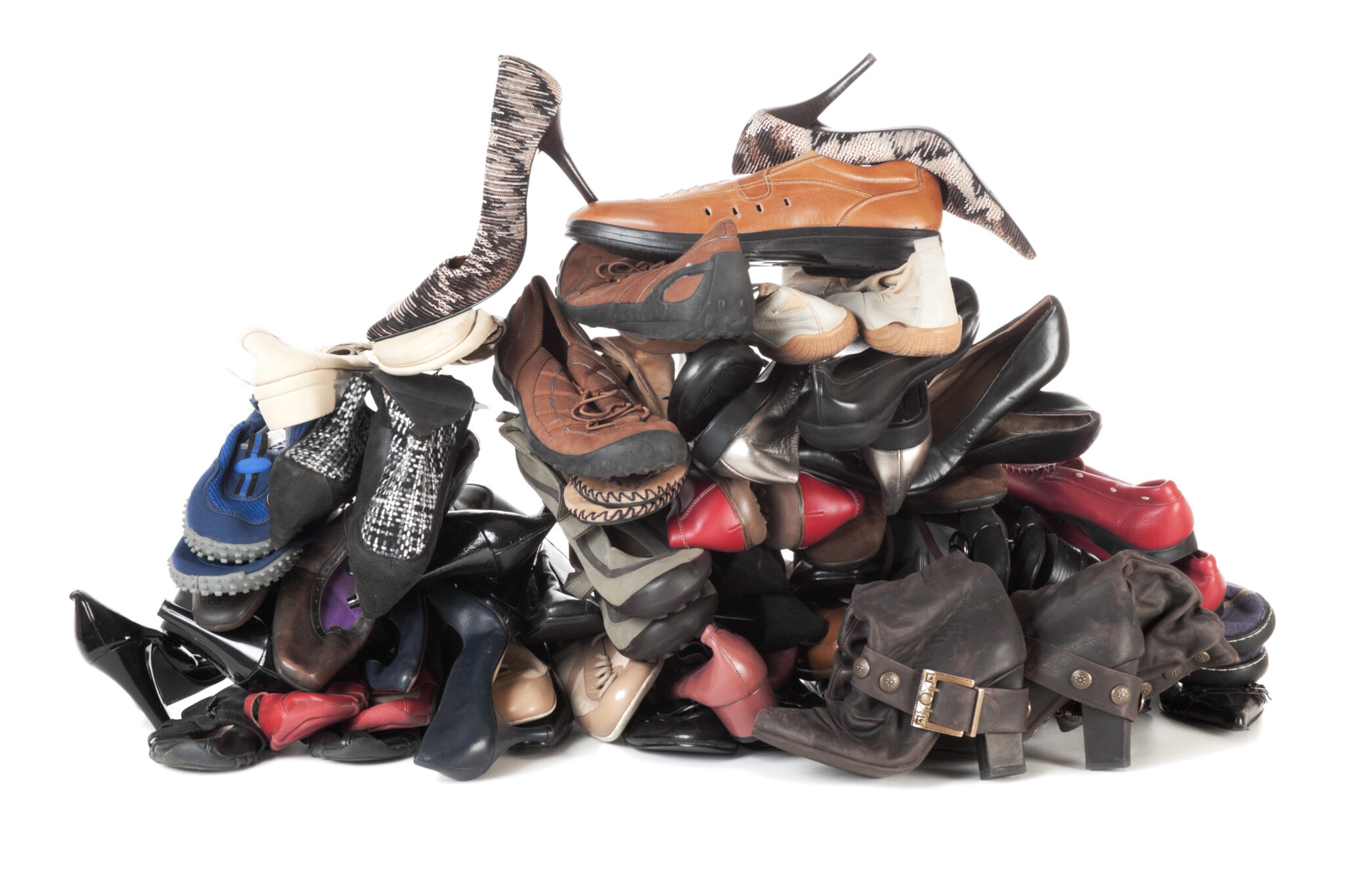 Use Shoe Boxes (If You Have Them)
There's a reason they come in boxes in the first place, they have to get to the store safely! If you have a collection of old shoeboxes (or similarly sized and sturdy packages), follow these steps:
Reinforce shoes with crumpled packing paper (not ink-covered newspaper) or socks (clean) if necessary.
Place each pair in their appropriate box (or an appropriately sized replacement box).
Place the boxes, heaviest pairs first, into larger moving boxes.
Fill extra space with bunched up packing paper to prevent shifting.
Make Shoe Burritos (If You Don't Have Shoe Boxes)       
Although packing in the shoebox is the best way to go, most of us do not keep shoe boxes lying around. So, if the original box is not available, you can wrap up your shoes into shoe burritos (no, that doesn't sound yummy to us either).
Instead of a tortilla, start with packing paper (do not use newspaper, the ink can rub off onto your shoes).
Place one shoe on one side of the paper. Roll once, and then place the other shoe next to the (covered) first.
Fold in the sides of the paper, then wrap up both shoes using the whole paper, wrapping the same way you would a burrito.
Make sure not to wrap too tightly or put too much pressure on the shoes, as this can cause the damage you're trying to avoid.
Place the shoe burritos in a larger carton. Make sure to put shoe boxes or heavier shoes on the bottom and the lightest shoes on top. Be careful not to shove or jam the shoes into the box, and remember to fill any empty spaces with extra paper.
Green Tip: If you want to cut back on your paper use, you can use blankets, pillows or soft clothes instead.
Keep Your Shoes in Shape
Shoes can often be stretched out or smashed during a move, just like they are in your suitcase. To prevent this from happening, take a piece of packing paper or a clean sock, and stuff it into your shoe. If you are packing boots or shoes that go over the ankle, be sure to pack them all the way up to the top!
Keep Your Shoes Smelling Great
Nothing is certain but death and taxes… and stinky shoes. If you don't want your box of shoe burritos to smell like dirty feet when it's unpacked, try these options.
Spray your shoes with anti-bacterial spray or a mixture of rubbing alcohol and water and let them dry before packing. This will kill off odor causing bacteria. Make sure your shoes won't be damaged by the spray, of course.
Place tea bags inside shoes before packing.
Place any of these inside of tied-up kneehighs or coffee filters (here's a fancy tutorial), then place them inside shoes or boxes:

kitty litter
baking soda
coffee grounds
baby/talcum powder
Final Shoe Packing Tips        
Tape up your big box of shoes and don't forget to label it!
Don't accidentally pack the shoes you need to wear during the move.
Remember when loading the moving truck not to place heavy boxes or furniture on top of your shoe carton, to prevent damage.
And now you are set to go!
Taking the time to follow the steps above may be a bit time consuming, but in the end it will keep your shoes looking and smelling great, and you will be saved the trouble of possibly having to buy new shoes. And if you really want to have some fun while unpacking, pretend it's your birthday and you are getting a huge box of brand new shoes.
Are there any hacks for packing shoes you'd like to share?